Taking the first step on your property journey is an exciting time, but we know how important it is to get this decision right.
We can help you lay the foundations for a better financial future with an effective property investment strategy tailored to your unique needs.
1. Initial consultation
Our property advisors take the time to understand your individual needs. Prior to making any recommendations, we'll build a complete understanding of your situation by conducting a review of your financial position, tolerance to risk and long-term investment goals.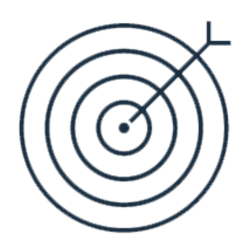 2. Tailored strategy
Once we understand your unique needs and investment goals, we use this information to develop a customised property investment strategy. We'll also provide you with some useful tools to support you in your investment journey.
3. Securing property finance
As you get ready for your first investment, our finance brokers will create a tailored loan strategy for you. They'll then help you navigate the entire lending process, from loan selection and structuring through to finance approval and settlement.
4. Purchasing your property
When you're ready to invest, we can help you in your property search and selection. Using their years of industry experience, our buyer's agents conduct in-depth market research to ensure you get a top-performing asset that aligns with your tailored investment strategy.
5. Ongoing support
Our commitment to you extends far beyond your property purchase. Your long-term success matters to us, so we'll provide you with the ongoing education and support you need to progress in your property investment journey, including priority access to our market reports, insights and more.
Investor Pack
Getting started in property investment? Download our investor pack to access our essential toolkit for beginner investors:
Free budget planner
Beginner's Guide to Property Investment
The 3 essential factors that drive property growth
What our clients say about us
We are first time property investors and found the Team at momentum wealth extremely diligent and patient, they found us a great property in a great location, giving us a solid foundation for future ventures. At first it was very daunting seeking a buyers agent, we now realise how much value they provided us and how essential it was to the process!
I would highly recommend Momentum Wealth. The process was smooth, time was taken to understand my objectives, key concepts were thoroughly explained, a strong commitment to achieving the required dates and the quick, direct and ongoing support was excellent. A very professional service.
Being time poor with little knowledge of the property investment market led us to approach momentum to ensure we didn't repeat past investment mistakes. It was reassuring to have the all the services necessary to help us on this journey in one location. Everyone we liaised with was always friendly, courteous and knowledgeable, this ensured we were kept well informed and supported throughout the entire process. We will definitely be using momentum again when adding to our property portfolio.
Momentum Wealth are professional, transparent and have open communications with all aspects of finance, acquisition and negotiation process which made it a stress-free task. All team staff were more than helpful in advice, guidance and any questions I had at anytime. Momentum Wealth is the one stop shop I will use for my property profile development from now on.
Request Consultation
Fill out the form below to request a free consultation with one of our property experts.